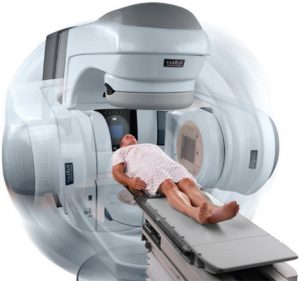 Orfit Industries has been providing immobilization systems for radiation oncology for more than 25 years already.
We bring innovation into this highly specialized market like no other company does, with a clear understanding of the needs of RT specialists and their teams, the patient's comfort and the requirements of the authorities.
Our thermoplastic masks immobilize a patient effectively to a point where movement is limited to less than 1.5 millimetre. Combining Orfit thermoplastic masks with our hardware systems will result in optimal precision, comfort and reproducibility when immobilizing and positioning patients.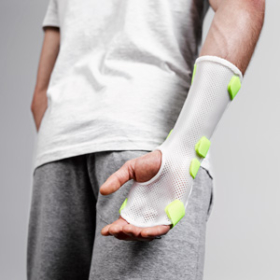 Orthotic fabrication materials from Orfit offer the highest possible performance to both therapists and patients in physical rehabilitation.
Our wide product range consists of engineered thermoplastics that will help you solving your most challenging splinting requirements. Through workshops and inservices, our experts provide lots of tips and tricks to make your orthotic fabrications functional and successful.
All of our thermoplastic materials are developed and produced in-house to make sure that they are perfectly suited to their purpose and your needs.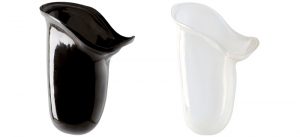 Orfitrans is an advanced range of thermoplastic materials for the production of check sockets and flexible sockets. Carefully selected raw materials and advanced extrusion technology result in sheet materials with superb aesthetic qualities and outstanding handling and performance characteristics.
The materials pull easily, uniformly and the side walls will not thin out and tear. Tearing and deforming issues are a thing of the past. Issues resulting from cold flow, excessive friction, discoloration and more will be eliminated or minimized.
Orfitrans materials will enable you to more easily achieve the desired patient outcomes while helping you increase productivity/patient throughput.

About Orfit.
Based on innovative technologies, Orfit develops and produces the most precise and reliable thermoplastic materials for medical devices that improve patient treatment around the world.
{"slidestoshow":"3","slidestoscroll":"1","dots":"true","arrows":"true","autoplay":"true","autoplay_interval":"3000","speed":"300"}
{"slidestoshow":"3","slidestoscroll":"1","dots":"true","arrows":"true","autoplay":"true","autoplay_interval":"3000","speed":"300"}
{"slidestoshow":"3","slidestoscroll":"1","dots":"true","arrows":"true","autoplay":"true","autoplay_interval":"3000","speed":"300"}